One mid-September day I decided to stroll from my home, a Victorian town house on the edge of Lancaster city centre, into town to see some of the bands playing on the free outdoors stage in the 2015 Lancaster Jazz Festival.
I was going anyway—it's my local festival, I'm a jazz scholar and musician, and I usually do something in the festival each year, and always look forward to it—but I thought today I would take a videocamera to film the short journey. You can see the short film I made here, and below are some notes about it.
We had had the first meeting of our new EU Heritage Plus project, CHIME, in Birmingham a couple of days earlier, and I was wondering whether there would be something directly relevant to the project on my own doorstep (it features in the film) the very next weekend.
The outdoor stage is a feature of the Lancaster Jazz Festival that can be risky in September, due to the vagaries of the northern English weather in early autumn, but the day was warm and sunny.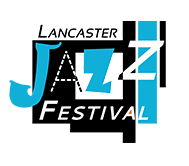 I walked past a small Victorian park and fin-de-siècle school building, an elegantly simple Georgian church, a street of Georgian houses. The pavements round here are made of old flagstones. City centre shops quietly bustled on a sunny Saturday. Lancaster's most famous old pub, Ye Olde John o' Gaunt, looked inviting.
By the way, in terms of history, Lancaster also has a major medieval castle and some Roman ruins. In terms of jazz history, its Georgian splendour was predicated in large part on the triangulation trade—including transatlantic slavery.
Sun Square itself is one the Georgian city of Lancaster's hidden gems, just off the main shopping streets. (As the film shows, and pleasingly for jazz myth and desire, to reach it involves plunging down a dark alley, drawn by strange half-heard saxophonic squawks, opening out on the other side into the contained loudness of the music.)
Festival-coloured bunting and free deckchairs add a party atmosphere and help transform—to eventise, one could say—the square itself. Each is a kind of vintage marker, possibly locating jazz not as the leading edge music the festival wants to present, but as seaside soundtrack from a bygone era. Though the sound of the (young) band playing, loudly amplified, more rock than jazz guitar, incorporating samples of soundtracks and sound effects, is pretty contemporary.
The white plastic sheeting and tent-like frame make the stage structure itself disappointingly functional in appearance—couldn't organisers have got the wonderful local Melodrome mobile stage, say?—and its positioning in the square against some drab and dirty rear walls of buildings with a parked car or two in clear sightline is uninspired if driven by pragmatics.
But really Sun Square is dominated by a specific historic building, now called The Music Room, dating originally from the 1730s as a garden pavilion for a private town garden, the grand house and garden of which now no longer exist. (From our perspective, The Music Room is probably slightly misleading; it's likely the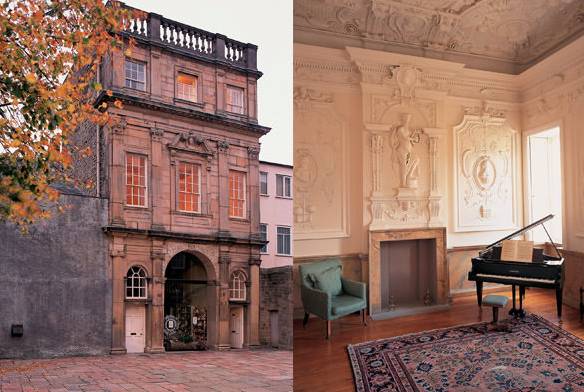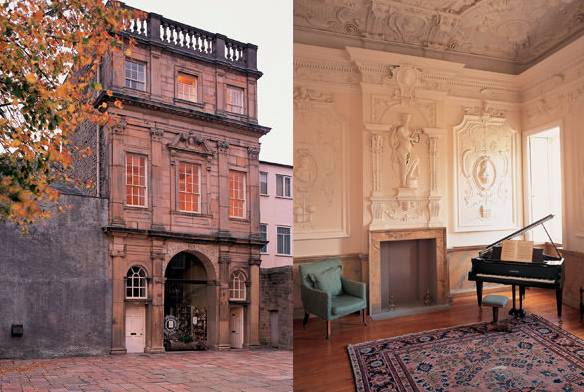 name is a corruption of Muses' Room.) You see it in the film as the wonderful golden-stone tower with balustrades on top, elegant symmetrical windows and columns, a large arch window on ground level. Inside there is outstanding Baroque stucco work, featuring the muses.
The well-known local history of The Music Room includes its own near loss and destruction. Everyone knows it was saved in the 1970s at the last possible moment. In his influential guides Buildings of England, Nikolaus Pevsner wrote of it with equal parts anger and despair: 'it is now so decayed that there can be no hope of saving it. It is a disgrace for a town like Lancaster…. In a few years it will all have disappeared.' Fortunately in this instance Pevsner was wrong. So for Lancastrians Sun Square resonates with architectural history, the narrative of (Georgian) loss, and the triumph of one preservation.
That's why for CHIME locating the jazz festival's outdoor stage here is so perfect: it invites us to think about city heritage (Georgian architecture) and history (slavery and triangulation), jazz as soundtrack of modernity, jazz as heritage music, the phenomenon of vintage as retromania, the tradition of festival itself, and the sonic, visual and social clashing of all these experiences together one sunny day, free for anyone who was interested.
Research, on the doorstep.
Well not quite a project perhaps, but funding for an event and to make a short film. I have been awarded a small grant (£7270) to support a contribution to what sounds like a terrific day at the cool spaces of King's Place, London, on March 12. This is the AHRC's Creative Economy Showcase, where research projects that collaborate with the creative sectors, in processes of knowledge exchange, are being showcased.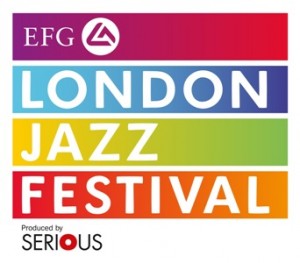 The event I'm leading has a panel discussion of academics and leading jazz festival organisers, the academics having been funded by AHRC for their jazz and festivals-related research, and the organisers coming from festivals that value including academic content.
We are also producing a short film, by filmmaker Gemma Thorpe, featuring interviews with both sets of people.
Our academics:
Prof Martin Cloonan, Culture & Creative Arts, University of Glasgow, PI/Co-I live music and jazz festivals projects
Prof Tony Whyton, Music, University of Salford, PI Rhythm Changes project
Alison Eales, University of Glasgow, CDA PhD candidate.
Our festival partners:
Our filmmaker:
Gemma Thorpe (made the wonderful film of Cumbrian hill-farmers, A Break in the Clouds, for Connected Communities archaeology/heritage project in 2013).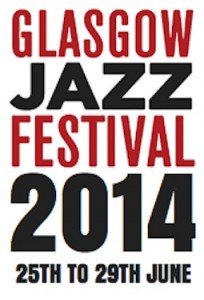 We draw on five research projects across music festivals funded directly or indirectly (HERA) by AHRC, and all of which have a central impetus around knowledge exchange / co-production:
Developing Knowledge Exchange in the Live Music Sector project (2012-13)
AHRC Connected Communities Leadership Fellowship (2012-15)
25 Years of the Glasgow International Jazz Festival: Urban Regeneration, Regional Identity, and Programming Policy CDA (2011-14)
HERA Rhythm Changes: Jazz Cultures and European Identities project (2010-13)
The Promotion of Live Music in the UK: a Historical, Cultural and Institutional Analysis project (2008-11).
These projects represent a significant investment by AHRC in at least five current or recent jazz and related music festival-centred research projects, including one of the world's the leading jazz festivals (according to The Guardian), London. Also included in the events is an AHRC strategic partner (Cheltenham Festivals). They are high-profile organisations. The festivals featured have very different organisational structures and yet each has an established track record of working with universities on KE projects.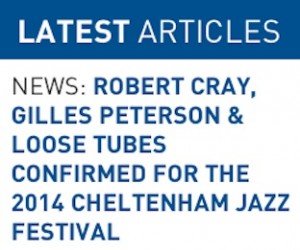 Key aims are to explore these issues and to produce the following:
International perspectives to KE: working with European festival agencies and the benefits of networking and collaborating with pan-European networks, HERA leading A&H KE practices across EU.
Co-production: how useful are academics to festivals, and festivals to academics? What knowledges can they bring for each other? Evaluation (including Qualia), intellectual content for festivals, creative links with music departments, public engagement …
Articulating policy / regeneration / urban dialogue between researchers and leading festival organisers.
Working with an (AHRC-)experienced filmmaker to produce and show a short film about festivals / HEI collaborations, to be also made available on festivals', HEIs' and filmmaker's websites.
Creative KE: where's the (jazz) music here? How might or do musicians / composers engage in this (new) dialogue?

Who will it be of interest to?
Festival and events managers, policy makers, regional and national arts administrators, media organisations, academics and evaluators, music and arts journalists, musicians, the festival-going public.