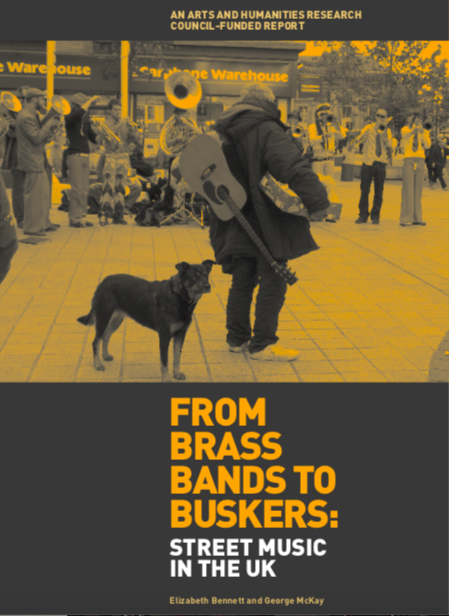 This new free report co-authored with Dr Elizabeth Bennett is a key output of the UEA's AHRC-funded project Public Culture and Creative Spaces, part of the Connected Communities programme. It links with a conference we organised on street music, and was launched at that conference on May 13 2019.
From the introduction: 'The purpose of this report is to chart and critically examine available writing about the historical and contemporary presence of street music in the cultural landscape and our shared public spaces, drawing on both academic and 'grey'/cultural policy literature in the field. The review presents research findings under the headings of: history – cultural policy and legislation – street music advocacy and campaigning – place-making, space and community – protest and social movements – creativity: performers, performance, and audience – festivals, carnival, live and outdoor arts. The report concludes with a set of future recommendations for research. To accompany From Brass Bands to Buskers, a substantial annotated bibliography has been produced, which is also freely accessible online.'
You can download a FREE copy of From Brass Bands to Buskers by clicking here. A number of paper copies are also available, free; if you would like one get in touch.
DOI: 10.13140/RG.2.2.18521.98408