Much of my cultural studies work in alternative cultures, music, radicalism and disability over the decades has engaged directly with issues around media: access, autonomy, industry, power, representation, identity. For example, in Shakin' All Over BBC perspectives on disability in music are discussed in the contexts of Robert Wyatt's appearance on Top of the Pops in 1974 (view it below) and the 'banning' of Ian Dury's single 'Spasticus Autisticus' in 1981. Retrospective filmic representations of disability in music biopics like Anton Corbijn's Control (Ian Curtis) and Mat Whitehouse's Sex & Drugs & Rock  Roll (Dury) are also looked at.

---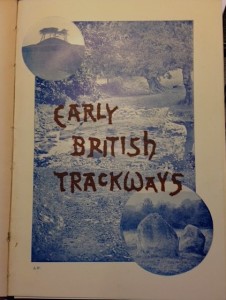 My planned study on the subject of ley lines begins as a study of media history, focused on the 'amazing' vision or perhaps invention of Alfred Watkins, photographer, camera technician, and author of a leading camera manual. Watkins's way of seeing the landscape in the 1920s was through the lens; contemporary media technology and apparently 'ancient' landscape and culture converge compellingly. The first book, Early British Trackways, Moats, Mounds, Camps, and Sites, containing the text from the original 1921 lecture, and 20 plates of photographs (some visually edited together—see right) was published under the auspices of The Watkins [Photographic] Meter Co.
---
My edited collections also include research on aspects of the media, including:
The Pop Festival: History, Music, Media, Culture  (Bloomsbury, 2015) has, as its subtitle signals, a number of essays on the mediation of festival culture, including discussions of festival films and press reporting of events.
Subcultures and New Religious Movements (Peter Lang, 2009) has chapters on the representation of Islam in the Slovak media, or the reporting of hip-hop in the Romanian press.
Issues in Americanisation and Culture (Edinburgh UP, 2004) has essays on the mass media and film.
DiY Culture (Verso, 1998) contains chapters on video activism, the alternative press in the 1990s.


---
The following four recent-ish book chapters discuss specific areas of media interest.
'Winifred Atwell: sixteen hit singles and a "blanket of silence"'. Chapter in Mark Doffman, Catherine Tackley and Jason Toynbee, eds. Black British Jazz: Routes, Ownership, and Performance (Ashgate, 2014)
Critically revisits the music, television and film career of 1950s Trinidadian honky-tonk pianist Winifred Atwell, who also presented her own variety shows under her own name (the first black presenter to do so in British media) on both BBC television and on ITV, before doing similar work with ABC in Australia. Winnie was an extraordinary music and media figure.
---
'Community arts and music, community media: cultural politics and policy in Britain since the 1960s'. Chapter in Kevin Howley (ed.), Understanding Community Media, (Sage, 2010), 41-52.
… To what extent is the congregationist imperative central to community media, though? By extension, are we looking at a different understanding in the context of media rather than theatre or music, of what 'community' means and how it is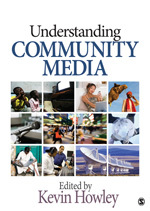 constructed? Even—does community media in some formal ways actually work against the congregationist imperative, and undermine the (potentially, whether problematically or radically) nostalgic reclamation of community which earlier or other community movements may be predicated on? Of course, media scholars have explored widely ways in which dispersed or apparently individuating media forms such as broadcasting or the internet have successfully constructed or reformatted community in their audiences—the viewing public, local radio, the chat room, or social networking, for instance. Other work has focused on communities of interest, rather than ones spatially-defined. Further, community media too can claim a similar socio-cultural tactic as community arts and festival, a certain blurring of categories, between production and consumption. Indeed, Howley argues that this is central to community media's political impact: 'by collapsing the distinction between media producers and media consumers … community media provide empirical evidence that local populations do indeed exercise considerable power at precisely the lasting and organizational levels' (2005, 3). But what I have argued here is there is an important initial distinction around the social act of congregation to be made within this specific context of community arts in relation to community media, even if it is a distinction made to be subsequently problematised.  Where the production and dissemination of community arts and music is compellingly congregationist, community media and its various technologies do not rely on that same simple tactic. This matters precisely because of that same primary word, community, and what it might be claiming—that is, how the secondary word (community arts, community music, community media) changes the meaning and the experience of community….
---
'Consumption, "coca-colonisation", cultural resistance—and Santa Claus'. Chapter in Sheila Whiteley (ed.), Christmas, Popular Culture and Ideology (Edinburgh University Press, 2008), 50-70.
… the figure at the heart not only of Christmas but of the profound transformation of this festival season, the overweight and elderly superhero, the 'deity' of materialism' (Miller 1993: 20), known as Santa Claus, with his amazing sackful of magic powers—flight, shape-shifting, time travel, omniscience… For, as Twitchell has observed, 'You can keep Christ out of Christmas but not Santa' (1996: 174). Santa's preferred locations–in representation, in a snowy landscape of Norway or the North Pole, in 'reality', ensconced in the grotto of the department store–illustrate for us the centrality of myth and marketing….

White Rock mineral water, produced by the beverage company established in Wisconsin in 1871, first used Santa Claus in its seasonal advertising in 1915. Monochrome newspaper advertisements depicted Santa delivering children's presents in a wintry landscape, while also taking the opportunity to deliver crates of White Rock. This campaign developed so that from 1923 to 1925 each December colour advertisements appeared in Life magazine, with Santa in now familiar garb and setting: fur-trimmed red and white clothing, white beard, portly and jolly, in comfortable and warm domestic Christmas settings (usually contrasting with a winter scene outside, visible through a window). The further familiarity of course is that the images are advertisements, that Santa exists in the meta-context for material commercial transaction, that he is pimping his product….
---
'The social and (counter)cultural 1960s in the USA, transatlantically'. Chapter in Christoph Grunenberg and Jonathan Harris (eds.), The Summer of Love: Psychedelic Art, Social Crisis and Counterculture in the 1960s (Liverpool University Press, 2005), 35-62.
In Timothy Leary's view, '[t]here are three groups who are bringing about the great revolution of the new age.… They are the DOPE DEALERS, the ROCK MUSICIANS, and the UNDERGROUND ARTISTS AND WRITERS' (quoted in Armstrong 1981, 56). The alternative media of the 1960s was pivotal in presenting and developing its ideas. The first issue of perhaps the first main underground press publication, Berkeley Barb, was produced in order to ensure sympathetic coverage for an anti-war demonstration in 1965 (Armstrong 1981, 32). Founder Max Scherr 'saw the Barb as a propaganda vehicle and organizing tool fully as much as he did a newspaper of record' (Armstrong 1981, 46). Old media forms were revisited—notably, comics were claimed for the children of the revolution, or 'comix', 'both in contra-distinction to their straight counterparts and to denote their "x-rated" content' (Sabin 1993, 36). One of the first and best-known was Robert Crumb's Zap, from Los Angeles in 1967, which also featured the work of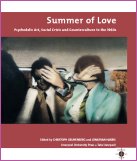 artists involved in the psychedelic poster scene. The alternative media moved with the counterculture's campaigns: The Bond (1967) was 'the first underground GI paper', even distributed in Vietnam (Armstrong 1981, 112)—though note the counterview of David Huxley here, that '[d]espite the fact that the very fabric of the underground was anti-establishment, anti-violence, mainly pro-drug and thus implicitly opposed to the war, there is minimal reaction to it in its comics' (1988, 107). When the women's movement gathered force it was accompanied by new publications like off our backs and the comic It Ain't Me, Babe (both 1970). In Britain the leading underground press were the magazines International Times (1966) ands Oz (1967), which were part of a significant flourishing of alternative, community and regional publications. In fact, the Directory of British Alternative Periodicals 1965-74 contains 1, 256 entries, from Aardvark to Zoar (Hewison 1986, 95). Nor, in spite of the potentially prohibitive start-up and technology costs, were the new media of the time excluded from the counterculture's attention—as the Greenpeace activist says below, 'We had studied Marshall McLuhan'. Underground film-makers, video activism from groups like Videofreex, guerrilla television, as well as the extension of community radio and listener-sponsored stations into the shortlived underground radio broadcasters were evidence of innovation within the organisation, production, distribution and topics of the the alternative media (see Armstrong 1981, ch.3, and Boyle 1997 on the politics of 'narrowcasting' and 'technoradicalism').