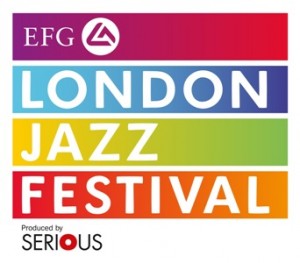 I am delighted to welcome to UEA for a 12-month postdoctoral research associate position Dr Emma Webster. Emma is working with me on a project called The Impact and Value of Festivals, funded by AHRC as part of the Connected Communities Programme, working with partner organisation the EFG London Jazz Festival. We think of Emma's role as being 'Researcher in Residence' at the festival and at producers Serious Music office through the year.
You can find out more about this exciting new collaborative research project by visiting its website, and we have the twitter handle @festival_impact so do follow us too if that's your bag.
Here is some information about Emma:
Emma Webster is an academic expert on live music and festivals and is also a music and comedy promoter in her spare time.  She received her PhD from the University of Glasgow in November 2011; the title of her thesis was Promoting Live Music: A Behind-the-Scenes Ethnography, and is the first academic account of what live music promoters do and the contexts within which they work. The research focuses on the live music scenes of Glasgow, Bristol and Sheffield, and involved ethnographic fieldwork at arenas, clubs, festivals, concert halls, and pubs, and interviews with promoters, venue staff, musicians and audiences. In 2012, Emma and colleagues at the Universities of Edinburgh and Glasgow set up the Live Music Exchange, an online hub for anyone interested in live music research, which contains blogs and resources on a wide range of topics including festivals.

More recently, Emma worked on a census of live music in Edinburgh in 2015 and wrote the six-year report of the Association of Independent Festivals in 2014; she appeared with George McKay on the Festival Britannia panel at Kendal Calling 2015 and gave the keynote speech at the IASPM Postgraduate Conference 2015 in Cardiff. Emma is also an Honorary Research Associate at Oxford Brookes University, where she worked for four years in a variety of roles before starting the Impact of Festivals project. Among her academic publications is the co-authored three-volume series The History of Live Music in Britain (Frith,  Brennan, Cloonan and Webster), of which the first, covering 1950-1967, was published by Ashgate in 2013.