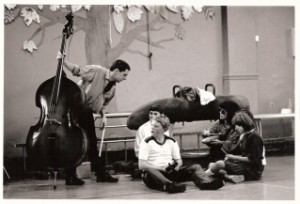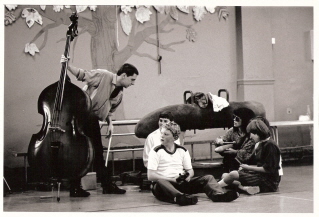 I am very pleased to be speaking at this (free) event in Sheffield, the first in a series of research events from Digital Folk – a two-year AHRC-funded research project that examines the ways in which folk arts participants use digital resources.
Marking the mid-way point of this AHRC-funded project, this symposium will explore how digital media and technologies have affected the ways in which people experience and engage with participatory arts.
The symposium is designed to complement ongoing investigations of the folk arts – the central focus of the Digital Folk project – by drawing on the wider context of grass-roots participation across the artistic landscape.
Delegates will be invited to question the ways in which – and the extent to which – the establishment of the digital era has transformed and/or conserved vernacular creative practices across forms such as music, dance and theatre. Here is the programme for the day:
| | |
| --- | --- |
| 10:00 – 10:30 | Registration & Coffee |
| 10:30 – 11:00 | Introduction: Simon Keegan Phipps |
| 11:00 – 11:45 | Speaker: Sita Popat – Virtually Touching: Embodied engagement in virtual and mixed reality art installations |
| 11:45 – 12:30 | Speaker: Kerrie Schaefer – Community Performance and Asymmetries of Digital Access and Creative Production |
| 12:30 – 1:30 | Lunch |
| 1:30 – 2:15 | Speaker: Henry Stobart – Digital access, agency and creativity – or just amateurism? Indigenous music video (VCD) production in highland Bolivia |
| 2:15 – 3:00 | Speaker: David Gauntlett – Digital folk cultures that are not digital *folk* cultures |
| 3:00 – 3:30 | Coffees |
| 3:30 – 4:15 | Speaker: George McKay – Connected Communities, community music and the congregationist imperative |
| 4:15 – 5:00 | Discussant: Nicola Dibben |