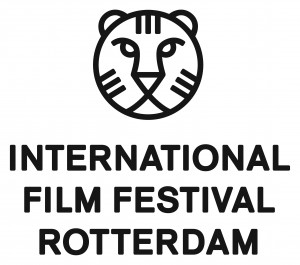 The 42nd International Film Festival Rotterdam, in 2013, included a special event bringing together film, documentary, film-makers and media practice, with European  popular music research, including the two major HERA-funded music projects, Rhythm Changes (about jazz cultures and European identities) and POPid (about popular music, cultural memory and identity). Re/Soundings: Documenting Music and Memory was a terrific event running from 29 January to 1 February at Erasmus University, as part of both the film festival and the POPid end-of-project conference. Here is just some of the programme … in which we were talking about music, film and television documentary.
Tuesday 29 January 2013 Jazz and National Identities
09:30-12:00hrs: RE/SOUNDINGS EVENT 1: Play Your Own Thing – Film screening. Introduction by Tony Whyton. Viewing – Julian Benedict: Play Your Own Thing: The Story of Jazz in Europe (2007). Round table discussion with Tony Whyton (chair), Walter van de Leur, George McKay.
Here we discussed the problematic ways European jazz is presented in the film, including in relation to American jazz: a fairly clear white Euro / black US frame, identifiable national versions of jazz ('jazz is Italian'), the claims that free music was a subjective form with only individual rules … And why do narrators talk over the bass solo? We returned to jazz documentaries later with clips and discussion of a brilliant Dutch film about Han Bennink ('the Weekend Showgirls. [pause] [smiles] Her name was Ria').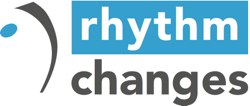 13:00-14:30hrs RE/SOUNDINGS EVENT III: Jazz Brittania – Clips and Discussion. Viewing (clips) – Mike Connelly: Jazz Brittannia (BBC Four TV series, 2005) Panelists: Tony Higgins and Tim Wall
The significance of Stan Tracey's Under Milk Wood Suite (1965) to British jazz. The contribution of Joe Harriott, and his essential place in the series. Did we really need a section of the programme on Acid Jazz? Why does television feel the need to justify music history by including the place of the current practice, particularly when the current isn't even as musically interesting? The original plan to include the work of producer Dennis Preston in the films. And why not just make the unused footage of the 30 or so filmed interviews freely available online—or at the absolute least the transcriptions?
14:45hrs – 16:00hrs: RE/SOUNDINGS EVENT IV: Jazz and National Identities – Clips and Discussion. Viewing (clips) – Han Bennink: Hazentijd (2010), Misha Mengelberg: Afijn (2006), Manfred Eicher: Sounds and Silence: Travels with Manfred Eicher (2009). Panelists: Walter van de Leur and Tony Whyton
ECM: good or bad? European or global? Does it have a sense of place, or is music outside place? What is the 'magic' of ECM, and is it more than reverb? How could ECM reverb compare with, say, Blue Note reverb?
18:15hrs: Scopitone Music Cafe at the International Film Festival Rotterdam FILM: Jeremy Xido: Death Metal Angola (2012) Screening and conversation with the director

Wednesday 30 January 2013 Music and Counter Cultures
09:30hrs – 12:00hrs RE/SOUNDINGS EVENT V: Glastonbury – Viewing (clips) – Julien Temple: Glastonbury (Rockumentary, 2006). Introduction and discussion: George McKay.
The Englishness and atavism of Glastonbury. How important even is the music, or the headlines? Did the British police really behave like that at the Battle of the Beanfield in 1985? Pop festival film back to Woodstock, Monterey and Jazz on a Summer's Day.
18:15hrs Scopitone Music Cafe at the International Film Festival Rotterdam FILM: Antonino D'Ambrosio Let the Fury Have the Hour (2012). Screening and discussion, with George McKay and Les Roberts.