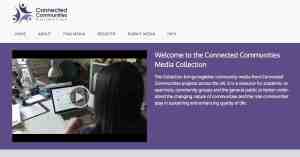 A day of thinking about and exploring archives and their use and development, in relation to the Connected Communities Media Collection…. The focus of the day is this archive built to host (and make accessible) audio-visual media outputs from more than 300 projects funded in the AHRC Connected Communities programme.
We will hear about a range of current audio-visual archiving practices, future digital possibilities, and have the opportunity to explore the working prototype of the Connected Communities Media Collection, before deciding on some possibilities for the archive as it goes forward…. Brought to you by Ann Light, Northumbria University and Tamar Millen, Community Media Association, with AHRC CC Leadership Fellow, George McKay.
Registration etc.
Date: Wednesday 29 October
Time: 9.30 am-4 pm
Location: University of Salford, MediaCityUK, Salford Quays, Manchester
This event is FREE, but registration is essential. To book a place or find out more contact us on connectedcommunities@commedia.org.uk.
Programme
(also available here as a PDF Future Thinking programme DEFINITIVE)
9.30-10.00 Arrival and coffee
10.00 Welcome and introduction
Prof George McKay, AHRC Leadership Fellow, University of Salford; Prof Ann Light, Professor of Design, Northumbria University; Tamar Millen, Arts Co-ordinator, Community Media Association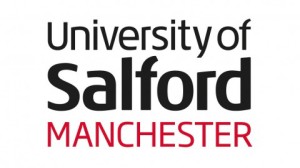 10.10-12.10 Session 1. Archiving the audio-visual, archiving community: some current practices (Chair: George McKay)
Paul Wilson, Radio Curator, The British Library: 'The Future Radio Archive?'
Caroline Mitchell, University of Sunderland: 'Fem FM Archive: working with Bristol City Archives to establish an archive of Britain's first women's radio station'
Kathy Cremin, Director of Cooperation, Bede's World Museum (including Hive Radio, the first radio station in and from a museum): 'Community, Media and Place'
 Jez Collins, Birmingham City University/Birmingham Music Archive: '"A pile of my history, found in my parents' attic": sustaining popular music's material cultures'


12.10-12.30 Coffee
12.30-1.30 Session 2. Exploring the new Connected Communities audio-visual online archive (Chair: Tamar Millen)
This AHRC Connected Communities project brought together media, academic and community partners to develop and test a means of storing the many audio-visual media outputs of the CC programme as a whole. Ann Light worked with Tamar Millen and colleagues at the Community Media Association to produce a working prototype of the archive. In this session they will introduce it and invite us to explore it using maps and themes.
1.30-2.15 Lunch
2.15-3.15 Session 3. 20 ways to use a media archive (Facilitation: Chris Speed and Ann Light)

This session is a chance to think up innovative ways of using the archive and develop a plan for its future in research and in play. How are media developing? And what role might the archive take? We look at ways to bring the learning caught in these materials closer to the people who might use and develop them.
We start the afternoon with a glimpse into the practice of mashing up archives, before devising our own scenarios to make the materials accessible and valuable over time and the sum equal more than the parts.
• Prof Chris Speed, Chair in Design Informatics, Edinburgh College of Art / University of Edinburgh
3.15-4.00 Round table discussion (Chair: Ann Light)

Action planning:
What next? Where can we take an archive of this nature?
Do we want to incorporate it in upcoming projects or find it a research angle of its own?
How do we get maximum value out of aggregating all the outputs from 300+ research projects involving media and communities?
Links