One of the bands I am in, hymn, has just released a new album, called the second sky. We're very proud of it. It's an ambitious album, featuring a single extended piece by trumpet player and bandleader Chris Dowding, which consists of a set of composed and improvised sections, recorded live in Slow Worm studio in deep Norfolk one sunny day last spring.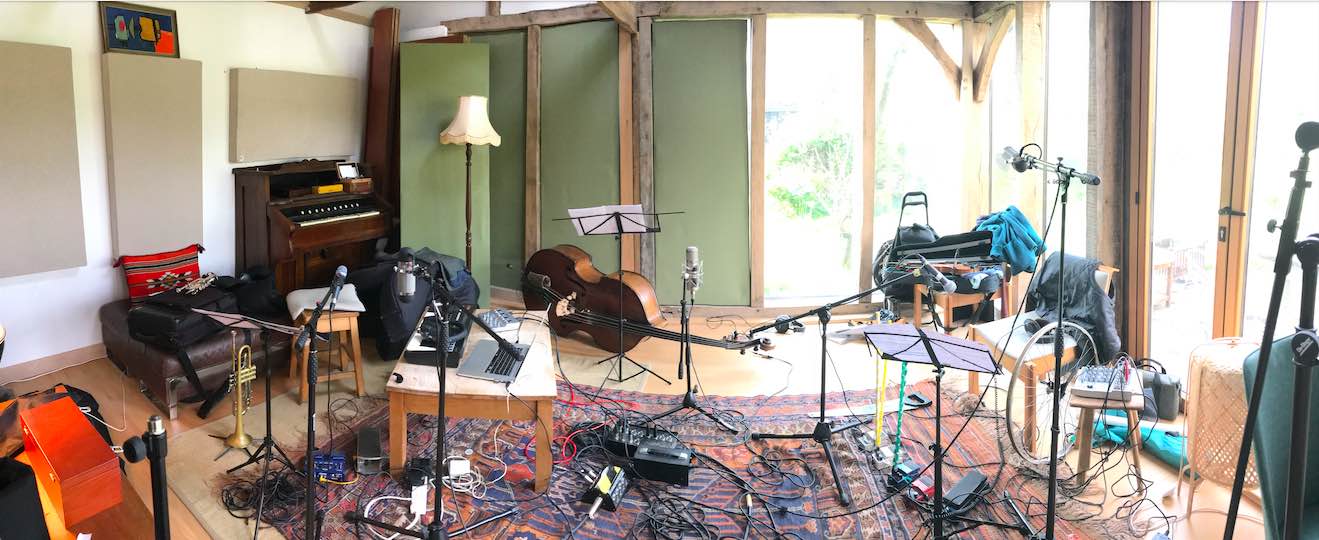 Chris says about the album and the composition that it's
a spacious and intimately-recorded 50-minute piece. Luminous textures alternate with melodic passages, with solo spaces along the way for double bassist George McKay and Chris' processed trumpets. Elsewhere, electronics textures intermingle alongside surging violins. Sit back an enjoy an experience akin to staring at the sky…. The project is enhanced by artwork by Paul Levy, available as limited edition prints, with the digital release included.
hymn for this recording consist of the regular trio:
Chris Dowding – trumpets, laptop synth & electronics
David Ross – miscellaneous percussion/tape and microsound
George McKay – double bass
plus wonderful guests:
Listen to a free short sample and buy the entire piece with or without Paul's artwork via bandcamp below.