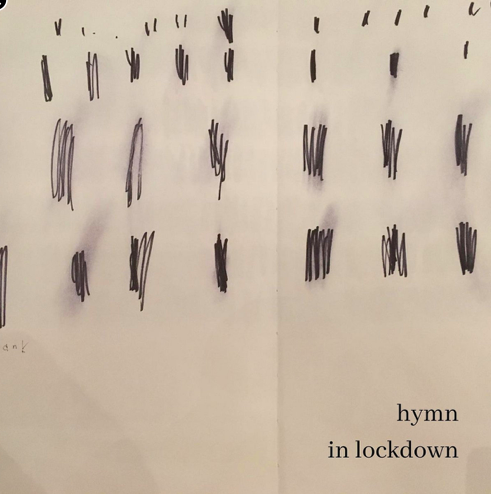 I am delighted to be part of In Lockdown, a new album by hymn, the Norwich-based trio (plus friends) of improvisers playing mostly compositions by trumpeter and bandleader Chris Dowding.
Here I play on three tracks, all duos with Chris as it happens, that we recorded during lockdown through 2020. We sent each other the music and some thoughts about arrangements, and then each in turn recorded our part(s) and solos in our homes. Tracks were mastered by Paul Keeler.
'Idumea', our version of the Sacred Harp 19th century American folk hymn. (There's also a nice video for this song here.)
One of Chris's compositions, 'The linking bond.'
'The Slaves Lament'. My arrangement of the Robert Burns 1792 Abolitionist protest song. (Read about this remarkable song here.) This is the first of what I plan as a series of arrangements and recordings of such anti-transatlantic slave trade songs from (mostly) white British activists at the time. Together they are intended as a small musical and research contribution to our understanding of historic white cultural oppositional responses to the slave trade.