As part of the late flourish of activity connected with the forthcoming (how long have we been saying that?) Oxford Handbook of Punk Rock (co-edited by Gina Arnold and me), this week I am involved in two events talking about punk stuff.
Who'd've thought age 16 or 17 in 1977 listening to and arguing about that music I'd still be talking about it nearly 50 years later.
Wednesday 30 November, 8 pm, I am doing a short film introduction for a public screening of Rubika Shah's White Riot, at the Crypt, St Andrew's Hall, Norwich. (I've just realised this in the place where I saw my very first punk band, in 1977. I remember that.)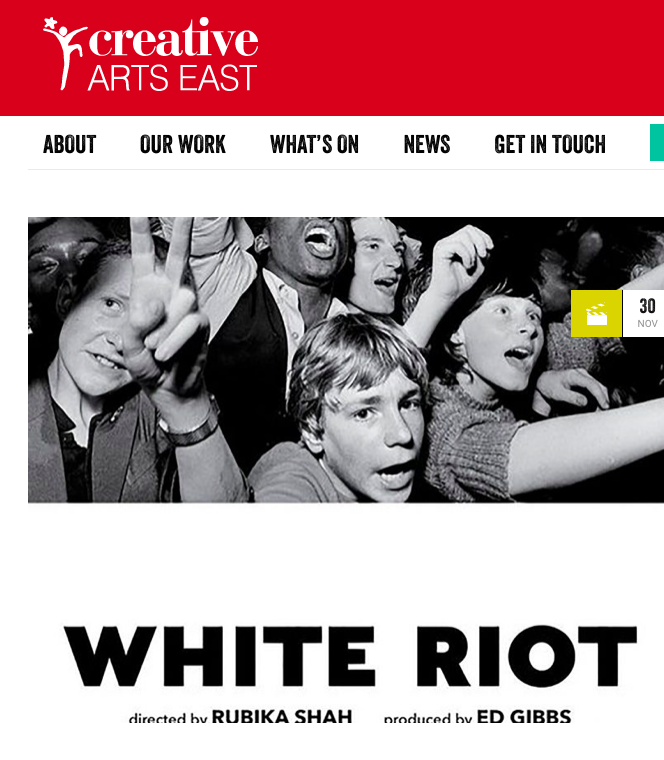 On Saturday 3 December I am giving a keynote talk at the 9th Punk Scholars Network two-day conference in London. The title is '"Here's a letter, here's another, here's a third": interrogating the DIY/punk nexus.' Abstract:
There is a repeated argument from many sources across the decades that, effectively: punk is DIY, DIY is punk. It is largely a given, rather than a proven. Academic scholarship—including punk studies—has (re)written punk as DIY, and has defined DIY as originating in punk. I am left wondering whether this constitutes a double error, or, if not error, at least relatively unacknowledged and unproblematised twin assumptions. This paper offers a set of critical points looking across early punk practice aimed at unpicking the assumptions or accretions of the DIY/punk nexus.