The AHRC Connected Communities Leadership Fellows, Professors Keri Facer and George McKay, are delighted to announce a new book series published by Policy Press, which is intended to form a key intellectual contribution to the on-going impact and legacy of the Connected Communities programme. As series editors, Keri and George explain its purpose and rationale:
Bringing together interdisciplinary research, culture and creativity, and the expertise and insights of communities themselves, the series provides a focus for critical discussion of how we combine academic and public knowledge, and why we should.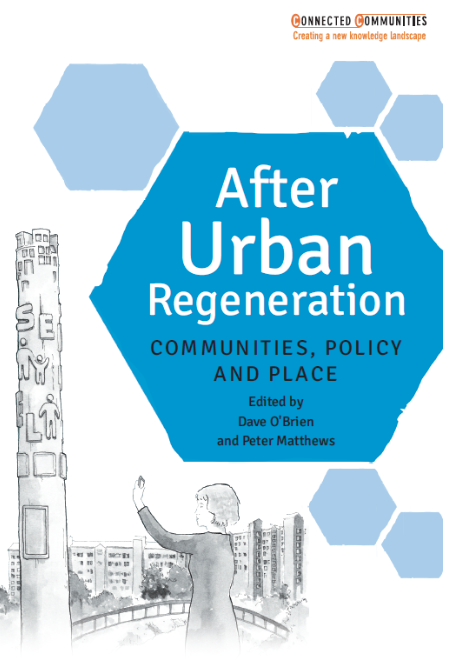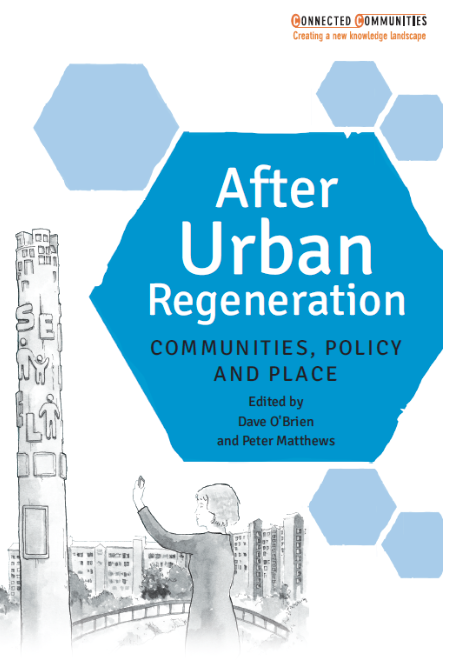 The first book in the series is a collection edited by Dave O'Brien (Goldsmith's) and Peter Matthews (Stirling) entitled After Urban Regeneration: Communities, Policy and Place. Its 13 essays draw on research from across a large number of Connected Communities projects. The editors' introduction situates the work firstly in the context of the development of Connected Communities itself, as a programme originating in a sometimes criticised 'pragmatic, impact-focused agenda', but which has developed into 'something with much greater radical intent.'
Chapters then trace post-regeneration ideologies and policies across Britain, and seek to explain them in a framework of austerity. Questions of policy, the place of digital technology and other forms of culture and media are interrogated. Underpinning this work is a compelling look at how ideologies, policies and technologies have affected communities in practice, and how communities have sought to resist, exploit or reshape ('hack') the new pressures upon them.
In terms of methods, the book's critical discussion of policy through arts and humanities research questions is also one explored across Connected Communities more widely. The co-production imperative of the programme as a whole is highlighted in chapters featuring a community artist and an academic writing together, or a policy maker and an academic in dialogue with each other. In such ways After Urban Regeneration is an emblematic Connected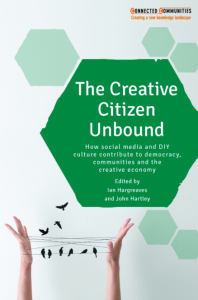 Communities text, in topic, theory and method.
Other books forthcoming in the Creating a New Knowledge Landscape series include Ian Hargreaves and John Hartley, eds. The Creative Citizen Unbound: How Social Media and DIY Culture Contribute to Democracy, Communities and the Creative Economy.
George and Keri welcome proposals for future books in the series—see here for details of how to submit one.