… music, politics, religion, culture and media, the music industry and economy, black cultural identity and expression, history, white adaptation/appropriations, diaspora of transatlanticism, semitones and cannabinoids, the body and the bass, sound systems … vibrations … dubplates on a turntable, books & films & exhibitions, archives in museums and garages, the translation of music as it circulated hemispherically or globally, dance and drumming, and more, all centred on reggae, and moving out to forms it touched or made, including grime, punk, dancehall, dub in electronica… GM
[My report of the first symposium of the AHRC-funded Reggae Research Network, Norwich 24-25 January, taken from the network website]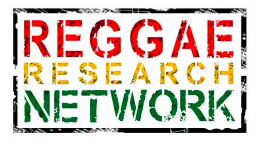 In the introductory remarks by the team Paul Gilroy observed that this forum for the critical discussion of reggae music is long overdue. Charles Forsdick talked about the idea of reggae as a musical culture formed in translation. George McKay simply welcomed everyone to the day and wished for a fruitful and continuing dialogue over the network events.
The first panel brought together two current AHRC-funded projects around aspects of reggae music and culture.
In a presentation drawing together history, industry, cultural politics Mykaell Riley and Caspar Melville introduced the AHRC large grant project Bass Culture focused on 'the impact and legacy of reggae in Britain.' Did you see the Wailers on TV on Old Grey Whistle Test in the 1970s? We all talked about that: 'Did you see that? Oh no you missed it.' 'But British reggae was second fiddle—the power and impact of Jamaican music at that time, its relaxed but intricate performance—we couldn't play like that. ('Life was never the same' after we saw Bob Marley and the Wailers on OGWT in 1973, said Gilroy later.) It was all a huge challenge to us as black British musicians.' The project involves 100 filmed interviews and 1000 other interviews with key players across black British music-making around reggae music.
Shawn Naphtali-Sobers told us about his AHRC research network on Emperor Haile Selassie I in Bath in the 1940s (escaping Mussolini), and the museum and archive at Fairfield House, Bath—the house where, for Rastafarians, for a while 'literally, God lived'. Fairfield contains information and insight as a location of European colonial conquest and African liberation alike, a 'reluctant site', a place of meaning. 'Roots reggae became our textbooks.'
Sound system research. Julian Henriques opened with a very nice comment about the network, that 'It is a joy and a pleasure to be here among so much reggae love!' We heard about ways of (embodied) listening, eg at sound system, with triangulated speakers for dancing crowd, multi-media, and ways of making, a live technology. In Julian's work with Outernational Sound System events, there has been a deliberate focus on recognition and inclusion of women in the scene, as well as intersectionality and intergenerational contributions to sound system culture. His theorisations have led to what he terms a 'sonic logos', a way of understanding that is not text- or word-based (logos as ratio, as in sound proportion/wave and frequency). Enjoying the vibe of sound system has given Julian a different way into understanding understanding, a 'vibrational understanding'.
Then Mandeep Samra's work on Huddersfield sound system culture showed us an(other) instance of neglected or remembered without prestige history—not only of reggae, but of sound system culture. 'There were probably 30 or 40 sound systems from Huddersfield' alone—and the project, its history book, its children's book, film, and related travelling interactive exhibition, were partly about the further neglect that a scene such as in Huddersfield (rather than London, or Handsworth, say). She played us 'dub plates' of music including extracts of oral history interviews with local sound systems—creative music, academic and participatory research, community interviews ….
2017 is an important year for understanding Jamaican culture and music in France. Independent curator Sébastien Carayol introduced his work on the major French exhibition and some related filming of Jamaica musical history. As one interviewee says in the film we saw, about sound systems, 'Most people do not understand the value of preserving little pieces of history'. Then we saw interview footage showing King Tubby's 1958 bass bin which is now stored with other sound systems in Jeremy Collingwood's suburban garage in a village in the English West Country. The Jamaica Jamaica! exhibition is on in Paris from April to August this year. Attached to the exhibition is the catalogue, which Thomas Vendryes has co-written with Sébastien, as well as a special issue of academic journal Volume! on Jamaican music. The latter is intended to help address the lack of French-language written scholarship about Jamaican music.
In the first session of the afternoon a number of academic and independent researchers presented from their work, where it some way touched or was touched by reggae.
Joy White has been researching grime, as 'a diaspora cultural form, a Black Atlantic creative expression'. 140 bpm, it can be hard on the ear, lyrics delivered so fast not always comprehensible. It's 'a darker side of garage … a darker sound', a music that sounds like where it's from: street corners and council estates of east London. Its original (media) forum was pirate radio. One grime MC interviewed by Joy: 'of course the roots of all this was reggae'. So, the sonic genealogy goes back to the sound system, in three ways: crew, sound clash or battle, delivering ('spitting') lyrics over a beat and track (cf toasting). Old school grime NASTY Crew is one named outfit, but here knowingly NASTY is an actually an acronym, of Natural Artistic Sounds Touching You. East London, Caribbean heritage (often through older family member—eg a number of grime artists told Joy 'my dad / uncle was a reggae musician'), global audience.
We moved on to looking at Audioweb and Congo Natty by Shara Rambarran, beginning with context of 1990s Britpop, when white music was privileged in the popular music press. Then Rowan Oliver played versions of bass lines of the same song to discuss groove, space, timbre or texture of the rhythm section. 'Groove relies on a multi-layered, empathic understanding'. Also we were reminded here of Christopher Small's noting of 'musicking' in which music is not an artefact but a (social) activity. 'All this thing is just a feel, you know'—Ernest Ranglin. Music as shared feeling. Reggae led to 'an expansion of musical space'—space which could be filled, or not; this also gives a glimpse towards dub.
Further dub took away from reggae in the studio to thinking about the place of dub in electronic dance music, with Gonnie Rietveld's work on the 'dub diaspora'. Dub as 'a signature style of spatialized rhythm and sound' within reggae, a disruptive remix of the original. She draws on sonic aesthetic or acoustemology (Steven Feld) or sonic 'way of knowing' (Julian Henriques). She quotes from Paul Sullivan's Remixology: 'every spoil is a style'. Dub as haunted absence. But is dub a dilution of reggae's political and social effort, as the words themselves are fragmented or removed. Echo 'is the sound of a lonely disembodied voice', hence, for her, diaspora.
Our final session provided an opportunity for postgraduate researchers to present their work. Sam Flynn's musicological analysis of Jamaican trombonist Don Drummond's 'Far East sound' of 1960s ska related it to debates about colonialism, Orientalism and black nationalism. Yowande Okuleye brought her work on the re-medicalisation of cannabis and discussed how it contributed to an understanding of Rastafari and nyabinghi spiritual drumming. Following a historical and theoretical introduction on the black dancing body, H. Patten danced his way round the floor, to illustrate ways in which dancehall moves are not only sexual but also draw on spiritual corporeal practices. Edwina Peart presented her work on theorising modes of listening—a practice which is more than an individual introspective one—with her central cultural focus, the music of Gregory Isaacs.
#Reggae_Network what a fantastic day nuff respect to presenters and organisers. Liverpool in May! One love bless pic.twitter.com/rBIjSblkKb

— Dr William Lez Henry (@DrLezhenry) January 25, 2017
At the end of the day someone said what a warm vibe there had been, another that this was one of the best events they'd been to, I heard a third say I can't wait for Liverpool! (Liverpool symposium 2, Expanding the field, 19 May.) We had discussed—I should say began to discuss—music, politics, religion, culture and media, the music industry and economy, black cultural identity and expression, history, white adaptation/appropriations, diaspora of transatlanticism, semitones and cannabinoids, the body and the bass, sound systems … vibrations … dubplates on a turntable, books & films & exhibitions, archives in museums and garages, the translation of music as it circulated hemispherically or globally, dance and drumming, and more, all centred on reggae, and moving out to forms it touched or made, including grime, punk, dancehall, dub in electronica. And there is more to come…