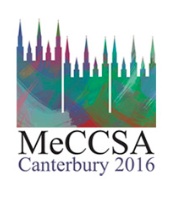 I'm pleased to be invited to contribute to a panel of keynote discussants at this year's MeCCSA conference in Canterbury, later this week. The topic we are discussing is 'Communities, academic research and impact', so I'll be talking about AHRC and the Connected Communities programme, about how our programme funds collaborative research with community partners, and about how co-production has taken off as a discourse and as a methodology within Connected Communities. The conference's wider theme is 'communities' so I'm hoping I'll have something relevant to stay…
The panel consists of:
Kathryn Geels (NESTA)
Leah Bassel (University of Leicester)
George McKay (University of East Anglia, AHRC Leadership Fellow, Connected Communities)
Claire Wallace (University of Aberdeen)
Karen Ross (chair, Northumbria University).
Looking toward to catching up with media and cultural studies friends there too. The MeCCSA conference has a good habit of brightening up a dark early January each year!