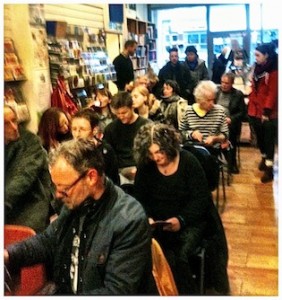 Thanks to all who made it to the event on Wednesday night. A packed house, good discussion, books sold out, lots of interesting people there doing great things with private, public, squatted gardens. Now, as someone suggested, when and where are we planting Kropotkin's Garden?…
___________________________________________________________________________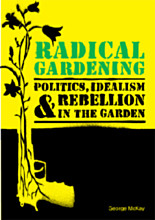 I am delighted to be doing a talk about the book at perhaps the best-known radical bookshop in London, Housman's. (More soberingly, Housman's describes itself as 'one of Britain's last radical bookshops'.) This is in a series of weekly talks about politics, culture, contemporary society organised by STIR magazine (alliterative strapline: 'ANGER. ANALYSIS. ACTION').
Housman's has a hugely interesting history, related to and a pivotal part of the peace movement since the 1930s:
Housmans Bookshop originally opened on 26 October 1945. Its roots, however, go back to the great upsurge of the British pacifist movement in the 1930s, marked particularly by the founding of the Peace Pledge Union (PPU) by Dick Sheppard in 1934….

In 1958, thanks to the enthusiasm and generosity of Tom Willis and other Peace News supporters, it became possible to acquire a freehold building at 5 Caledonian Road, Kings Cross. After renovation of the then almost 100-year-old premises, Peace News moved into the upper floors during the summer of 1959, and Housmans resumed as a fully fledged bookshop. Dora Dawtry publicly declared the shop open, in the presence of Vera Brittain, at a ceremony on 20 November, to coincide with the Peace News Christmas Bazaar held nearby.

A definite fillip to the Housmans business was the emergence of the vibrant nuclear disarmament movement of the late 1950s and early 1960s, with CND and Committee of 100 material, and a proliferation of other pamphlets and literature, in stock. The shop also served the local community as a general bookshop, greeting cards stockist and stationery retailer. Endsleigh Cards (named after the street in which the PPU offices stood), another trading brand of Peace News, were regularly stocked, especially useful for sending to imprisoned COs all over the world on Prisoners for Peace Day, 1 December each year.
Do come to the talk! And ask a question or make a comment. 7 pm, Wednesday 18 April, Housman's Bookshop, 5 Caledonian Road, London N1 9DX (just round the corner from the British Library).