Today is my first day in my new job, as Professor of Media Studies, UEA, Norwich. UEA has a strong track record of research in film / screen studies, and we want to develop similar strengths in media / cultural studies. There are great academics there, and I'm hugely looking forward to it.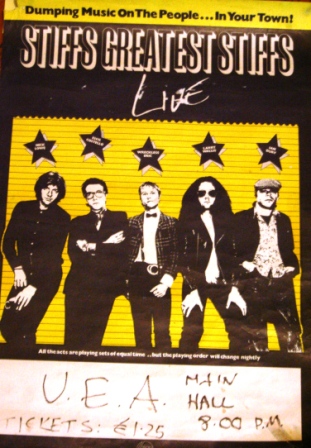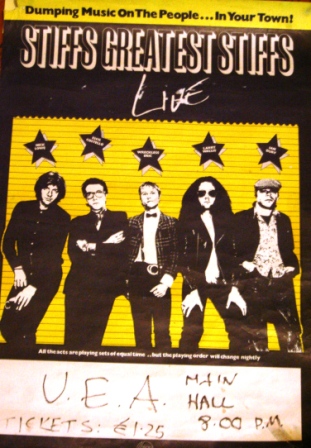 After my Glasgow childhood, we moved to Norfolk in the 1960s, and eventually to Norwich in the 1970s. UEA has a strong place in my heart: I used to go there for all the gigs I could, from Gentle Giant to Graham Parker, the Ramones to Burning Spear, BB King to Television, Wilko, the Feelgoods, the Pirates, ATV/Here & Now, Crass and Poison Girls, Blondie, the Attractions, the Blockheads, and some of those extraordinary package tours you sometimes got then: the Stiffs Greatest Stiffs tour feat. Ian Dury, Elvis Costello, Wreckless Eric, Nick Lowe, the Two Tone tour feat. the Specials, Selector and Madness. My mother was the first in our family to go to university, in the late 1970s–to the UEA, doing Sociology and then an MA in Social Work. I would come home sometimes from sixth form, full of punk attitudinality, and there'd be a UEA women's group consciousness-raising group going on of powerful feminists round our kitchen table. Mum, what's for tea?
Music, education, politics: the UEA played a formative role in all of these for me and my family, more than any other university, even though I never studied there. It's kind of amazing for me to be going there now, to carry those practices and interests on.