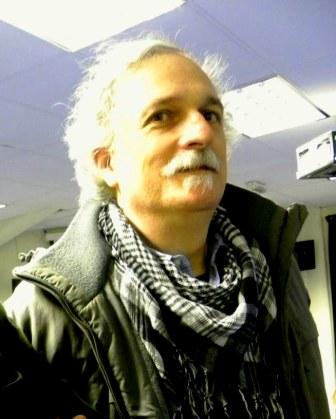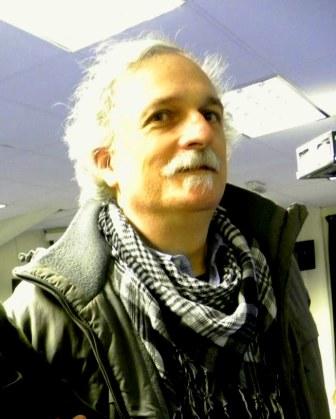 So shocked and saddened by the sudden death on Tuesday of my friend and colleague David Sanjek, Professor of Popular Music at the University of Salford.
He was a stupendously enthusiastic scholar of popular music, and had an intimidating encyclopaedic knowledge of the subject. Not just that: he knew at least half of the people he talked about. I remember once saying I'm working on polio and pop, and looking a little at Doc Pomus. Dave's reply started with 'Yeah I met him at a party once'. To me, these were distant figures; to Dave they were just people in the scene in the city, he'd met or knew. He came to the UK and made it, and Salford, a more interesting place to be. What generosity of spirit, what curiosity and love of music and culture.
Dave came to academia relatively late, and I've always thought was tremendously brave in his move as a single man in his 50s aross the Atlantic–from NYC to Manchester! from the industry and archives to the academic life. It was my job once to try to 'manage' him… disastrous! How are your bidding targets going, and is the website updated? 'Yeah, right, George, I'm straight onto it.' He put his energies into organising events: 'there's an exhibition in town on FAC and the Hacienda, ok, let's have a symposium here to tie in with it'. A conference on film and soundtracks—bringing his love of music and screen together (I look forward to the book of that one). And bringing the IASPM 2012 conference to Salford. Seminars with great speakers—and him usually the best of all at that.
Too soon, far too soon. There were more books in him! RIP, Prof.
________________________________________________
There is a very moving tribute page, Remembering David Sanjek, on the IASPM-US website.
There is a Facebook page, Dave Sanjek Memorial Page.
There is a School of Media, Music & Performance, University of Salford memorial site, In Memory of Professor David Sanjek.
Please do have a look, write or 'like', upload a foto or a memory.