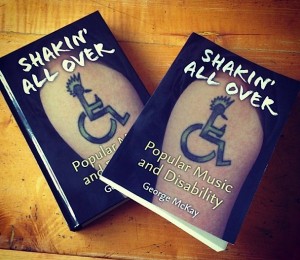 If you would like me to come and speak about the work, please get in touch. I'm committed to open access and public engagement, and happy to accept invitations from other universities, general audiences, bookshops and literary festivals, disability / advocacy groups, music events and festivals, arts gatherings, and other interested / interesting groups.
---
19 December 2013 BBC World Service, Newshour, discussing the book with 1970s pop star and polio survivor Steve Harley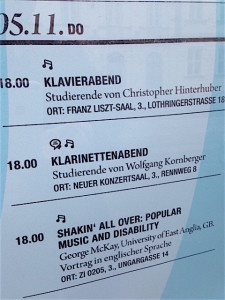 5 March 2014 Birmingham City University, Centre for Media Research seminar series, 2-4 pm
21 May 2014 University of Salford, MediaCityUK, Arts & Media research seminar, 3 pm
9-11 July 2014 Keep It Simple, Make It Fast! Underground Music Scenes and DIY Cultures conference, Porto, Portugal, keynote lecture on punk rock and disability
9 October 2014 Inverting Globalisation conference, University of Amsterdam, a paper on a panel about jazz and 'dirty aesthetics': '"The polio thing": jazz, popular music, disease, disability.'


19 March 2015 12-2 pm, Arts & Science Festival, University of Birmingham, Barber Institute of Fine Arts lecture theatre, public lecture: 'Crippled with nerves: the curious case of polio and popular music'
5 November 2015 Institute of Music Sociology, University of Music and Performing Arts, Vienna, research seminar on popular music and disability.
8 March 2016 6.30 pm followed by wine reception, UEA, inaugural lecture, 'Pop music and the disabled body.'
15-16 July 2017 Continental Drift 2nd jazz conference, Napier University/Edinburgh Jazz & Blues Festival, keynote lecture, 'Jazz and disability'.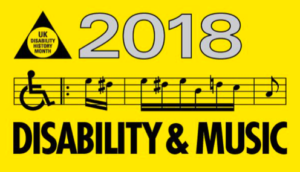 19 November 2018 Honoured to have been invited to speak at the national launch in Parliament of UK Disability History Month (2018 theme: disability and music). I have nine minutes on jazz and disability.