Community Music: History and Current Practice, its Digital Turns and Future Soundings
An AHRC Connected Communities symposium
University of Salford, 13 October 2011
ThinkLAB, Maxwell Building, 10.30-3pm 
AGENDA
1. Welcome and introductions. Please come prepared to talk briefly about your own expertise / interest / practice / research in the field. If you want to focus on a particular project, please do. If you have some documentation or a short presentation you would like the group to see please bring. 2 minutes each max!  
2. AHRC Connected Communities research ('scoping') review programme. A very brief overview of Connected Communities, and explanation of our reviewing process.
3. Our findings from our review.  Here we will run through the key areas we have identified as of interest to researchers and policy makers, according to the documents we have read. We really invite constructive critical comment here.
4. Gaps in knowledge and existing research base. Ours, and yours: i.e., we will talk here about areas we think are underexplored, and seek your views on topics you think we should be referencing. Our aim is to include a section in our report about recommendations for future research. What, for example, are the research needs of community music?
5. Future funding discussion. We thought it might be useful for us to discuss any options or ideas for future funding applications between the universities and the community music practice world.
6. Anything else? Conclusions, publishing the report and annotated bibliography
LIST OF DELEGATES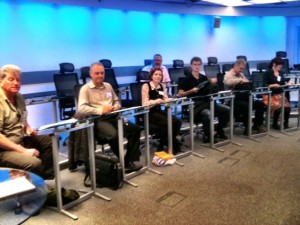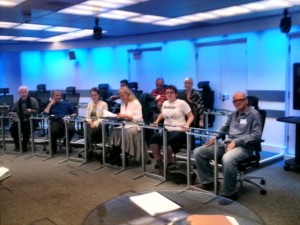 | | |
| --- | --- |
| Tony Brown | Chair, Community Music East |
| Dave Camlin | SAGE Gateshead |
| Dr Robin Dewhurst | Salford University |
| Dr Nick Gebhardt | Lancaster University |
| Ben Higham | Freelance consultant, researcher |
| Xenia Horne | Board member, Sound Sense |
| Dr Mark Rimmer | University of East Anglia |
| Mary Keith | independent community musician |
| Maricia Klincke | CM (Community Music, London) |
| Martin Maris | BBC Philharmonic Orchestra |
| Holly Marland | Royal Northern College of Music |
| Prof George McKay | Salford University |
| Pete Moser | More Music |
| Dave O'Donnell | Freelance consultant     |
| Dr Rod Paton | Chichester University |
| Dr Debi Withers | Women's Liberation Music Archive |